Samsung is aiming at Sonos with the new multi-room music system, Shape. It consists of the M7 speaker and the hub which is required for connecting more than one speaker.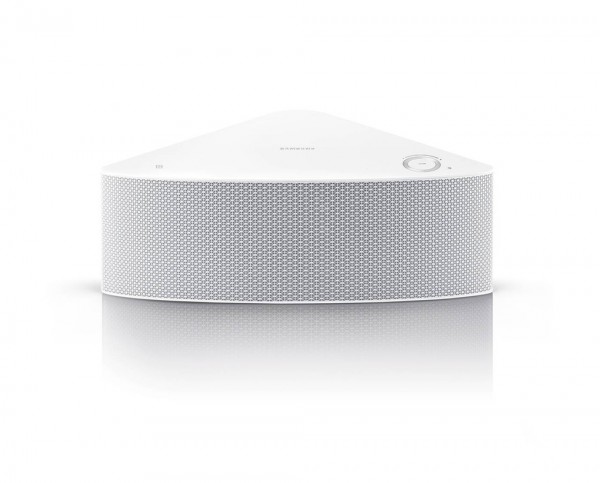 The system is controlled with a smart phone remote app for iOS and Android. It can play
locally stored music, stream from Pandora, Amazon Cloud Player, Rhapsody, TuneIn Radio and devices connected with Samsung AllShare. The app can control the volume with an on-screen slider or the phone's volume button. You can play different music in different rooms.
The M7 speaker includes two mid-range speakers, two tweeters and a woofer.
Shape does not seem to support samsungs own online music service, http://www.eu.musichub.com/music/home at this time. It does not support Spotify either, nor AirPlay.
Samsung is a welcome player in the multi-room market but the system needs to support Spotify or other equal services to be a real contender. The market is flooded with systems that does not make it all the way to Sonos high standard. Samsung starts on that sub Sonos level and needs to deliver more services in order to make it all the way.
(Visited 145 times, 1 visits today)