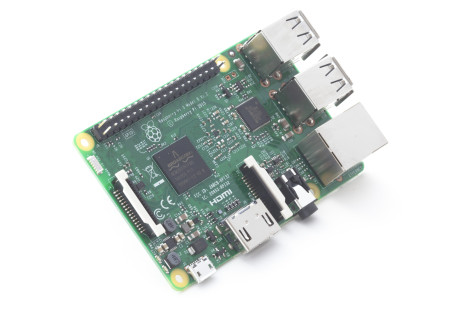 Raspberry Pi 3 has arrived with the important additions of integrated WiFi and Bluetooth which makes it an even greater multi-room media renderer than the Pi 2. The CPU power has increased 65%. The idle power consumption has dropped to only 2.5W and stays at 3.8W under load. The price stays at 35$.
if you want easy setup of AirPlay, DLNA, digital output of audio, map to network shares, equalizer and more, Max to play has an beta image that supports the Pi 3. You can read more on Max to play on the previous Pi 2 here.
The Raspbian OS and the NOOBS image are updated to support the Pi 3. You can then install Shairport for AirPlay functionality.
Full specs:
A 1.2GHz 64-bit quad-core ARMv8 CPU
802.11n Wireless LAN
Bluetooth 4.0
Bluetooth Low Energy (BLE)
4 USB ports
40 GPIO pins
Full HDMI port
Ethernet port
Combined 3.5mm audio jack and composite video
Camera interface (CSI)
Display interface (DSI)
Micro SD card slot (now push-pull rather than push-push)
VideoCore IV 3D graphics core
(Visited 2,303 times, 1 visits today)