Microsoft has recently launched Windows 8, Xbox Music (service and apps) and SmartGlass (app on Android/iOS/Windows 8 and Windows Phone 8). The Xbox software has also been updated. But how well do these building blocks work together to enable care free music playing in one or multiple rooms? To my help i have two Xboxes connected to receivers, a Windows 8 PC and a Samsung Galaxy S3 Android phone.
Register a Xbox Music account
I have a computer with windows 8 that i login on with my windows live account.
Press Music on the Windows 8 start screen to go to Xbox Music app. Once there, press the "Try Xbox Music pass" button and register your preferred account type. USA, UK and some more countries has a free streaming option besides the paid subscriptions.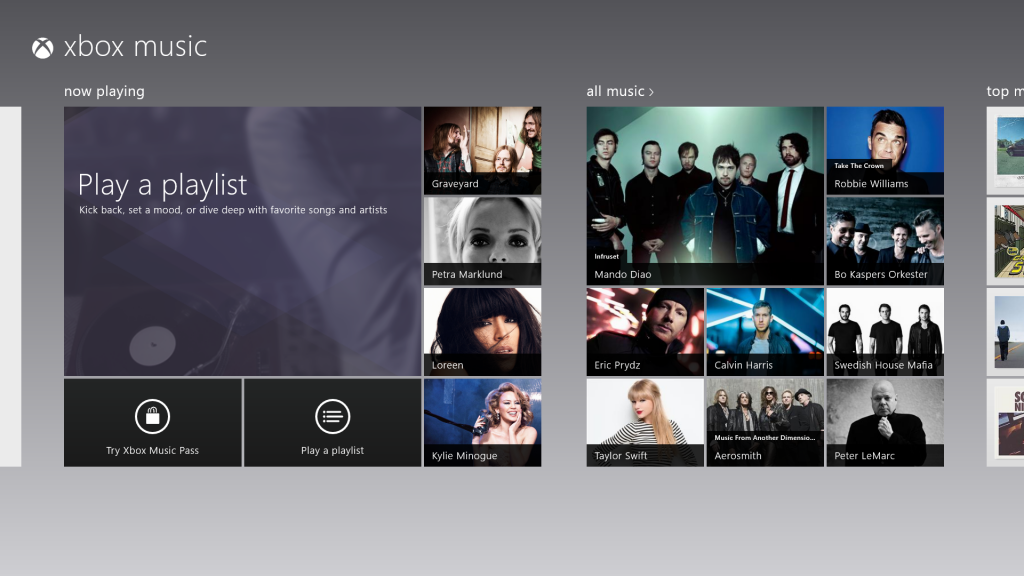 Windows 8
The Windows 8 app has a fresh GUI and it is easy to browse genres for new music (bump Spotify). There is also a search artist function with auto complete. When you click on an artist, a random song start to play and you then have to click on that song and then scroll far to the right in order to see all albums for that artist. I wold prefer if the albums where shown directly. Anyway, connect your PC to a receiver and you will have a great audio experience.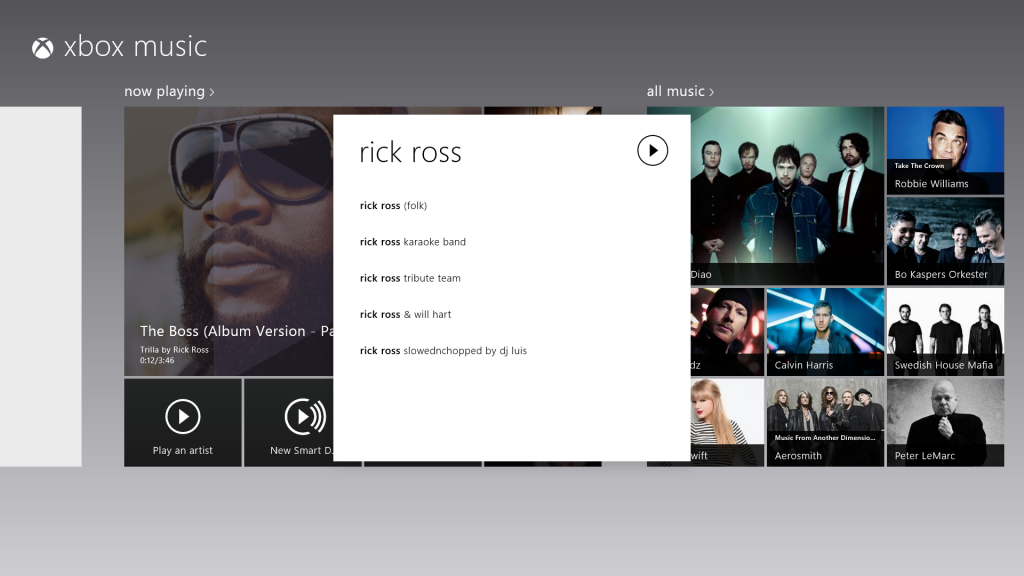 Xbox
Start Xbox and sign in to live (a gold subscription is required). I use the same live account on both Windows 8 and Xbox, which enables Xbox to map my Music pass automatically. On the dashboard, go to the music main menu and then press Xbox Music. The app loads and you are ready to play music, which is pretty straight forward using the Xbox controller.

SmartGlass
Launch SmartGlass on your phone, login and then select Xbox music to get to the Xbox music start screen. I use a Galaxy S3.
If a song is playing, it shows directly on the Xbox SmartGlass home screen.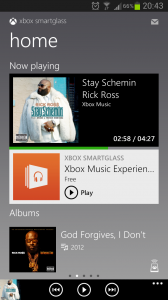 From a music playing perspective, SmartGlass does not compare well with controller apps for Sonos and Squeezebox. The GUI lacks logical trails and you can for instance tap a album and list its content without the ability to play the songs in it.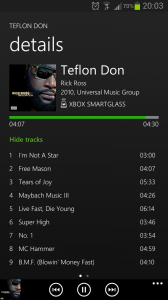 The easiest way is probably to define playlists in Windows 8 and then consume them on the Xbox. The SmartGlass app does not work well for music browsing at this point.
The now playing mode does not show album art and is designed to work together with the LCD screen.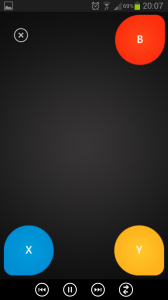 Multi-room
When i login to my second Xbox i immediately get logged out of the first Xbox thus eliminating any possibility of remoting more than one zone at a time. To switch zone you have to go and physically login on that Xbox/zone and then start to remote it. SmartGlass cant remote windows 8 so it is impossible to control Xbox Music on the computer remotely (No, remote desktop is not qualified in this setting..). So a true multi-room setup, like Sonos, is impossible.
Conclusion
Xbox Music has a good music catalog and works great as long as you do not want more than to play music through the Windows 8 app or on a single Xbox. A true multi-room setup is unfortunately impossible at this time.The SmartGlass app could be more logically built, just start the Sonos controller and compare, ouch. Granted, SmartGlass can do so much more than to just play music but that should not stop a more logical gui on the music section. A audio level control would be nice to have also.