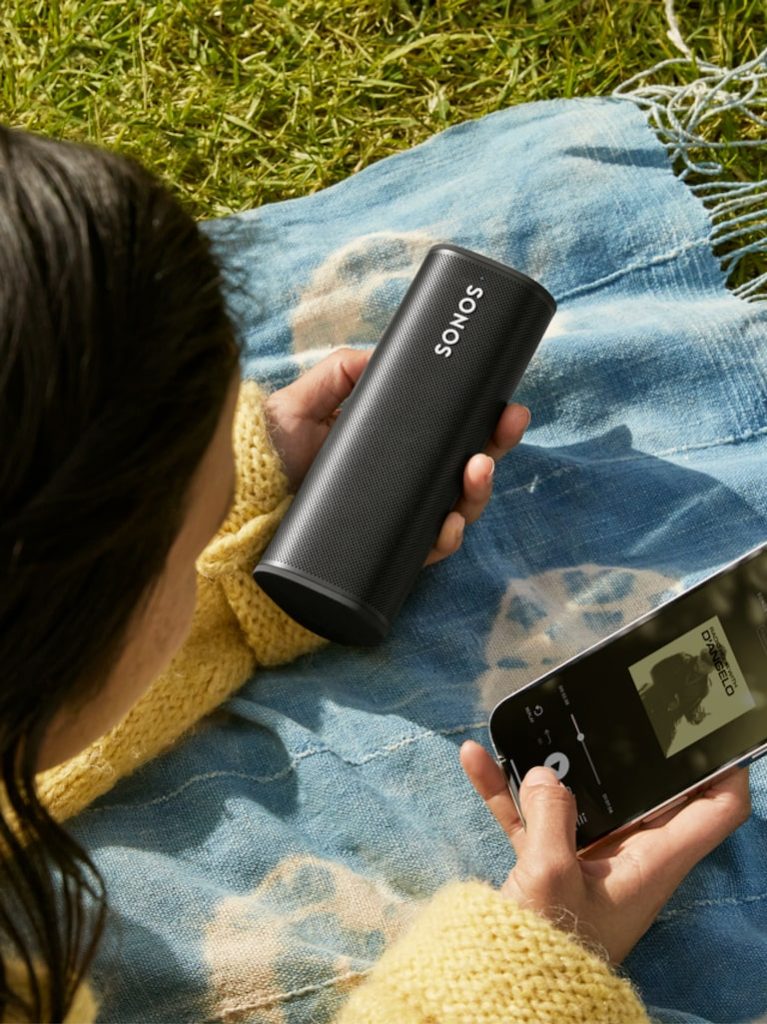 So Sonos will finally release a true mobile speaker, Sonos Roam. One key element to mobility is weight and Sonos Move is not that mobile, due to its size and weight, 6.61 lb / 3 kg. So even if Roam will not output quite the same sound quality, you can actually bring it with you. It weighs just 0.95 lb / 430 gram.
At home, Roam is a WiFi speaker, part of the ordinary Sonos speaker setup. Also using AirPlay 2. On the go, you will have to use Bluetooth (5.0) to play on it. It has 10h battery life, Drop resistant and IP67 Waterproof (Sonos Move is only IP56). Roam also has voice control.
Roam is a mono speaker, like Sonos One and can be paired with another Roam for stereo. It has Trueplay technology for adapting the sound to the surroundings.
Sonos Roam has, compared to Sonos other speakers, a lower price of 169$.
It comes with a charging cable and can be upgraded to a snap on wireless charger with an additional 59$ (Totals 218$ for the speaker and the wireless charger).
Sonos Roam starts to ship on 20th April.
(Visited 127 times, 1 visits today)