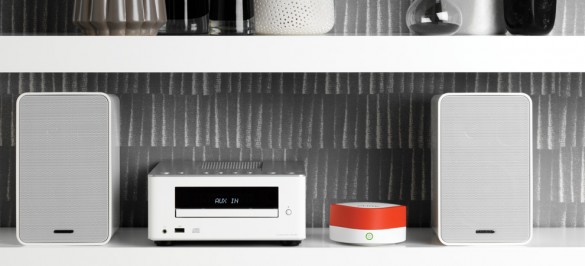 The Pure Jongo system will soon consist of three devices. This, the previously launched Jongo S3 and the upcoming Jongo T6.
With the new streaming adapter, Jongo A2, you can play music on your existing Hi-Fi-system.
You connect the adapter to the Hi-Fi system with SPDIF (digital optical or coaxial) or analog left and right connector.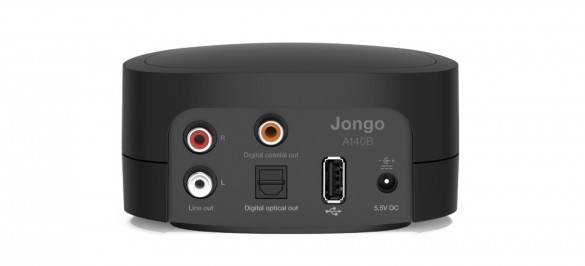 The adapter is controlled with the Pure connect app on either iPhone or Android where you select the output zone (adapter) and the music source (local mp3s, internet radio stations or the Pure Music service).
The music is then sent to the streaming adapter by Wi-Fi. Music can also be sent to the adapter through Bluetooth and in that case the sources are pretty much all music on the device but Bluetooth has it´s range limits.
From a hardware functionality perspective, the Pure Jongo A2 is comparable to Sonos Connect that is 2.5 times more expensive. But the Pure Jongo system can't compete with Sonos when it comes to software functionality. Sonos has for instance support for Spotify and many other third party services where Pure Jongo has support for its own streaming service and internet radio stations.
So if the requirements are limited to playing local network mp3:s, internet radio stations and Pure Music, it´s great. Otherwise, look at the options.