CES 2016, in Las Vegas, has started and multi-room audio is, just like last year, one of the bigger areas. So let's go through the hottest news so far.
Harman Kardon Omni+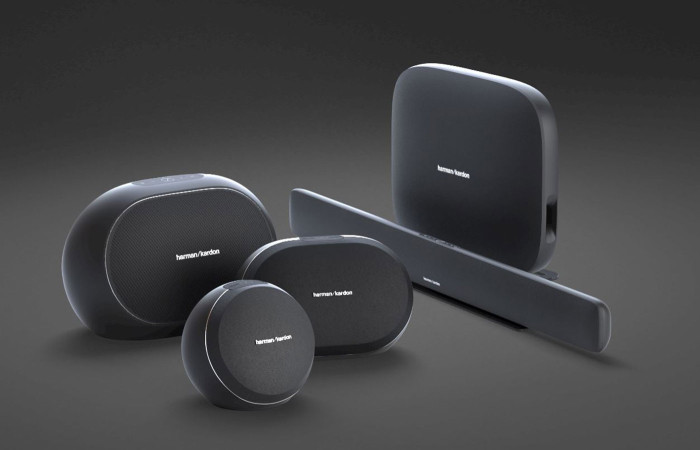 Harman Kardon revealed its new Omni+ multi-room system. It includes the Omni 10+, Omni 20+, OmniBar+, Adapt+, and the Omni 50+. Four speakers, a soundbar and a streamer that connects to existing systems.
They all handle high-definition audio streaming with 24-bit/192KHz quality. The system supports both Spotify Connect, Google Cast, Deezer and Tidal. In the controller app, you can group a pair of Omni+ speakers with the OmniBar+ to build a 3.1 or 5.1 wireless surround system. It has 5G WiFi connectivity, Bluetooth, Ethernet and an aux input.
The Adapt+ will cost 129$, The Omni 10+ $199 and the OmniBar+ $999. The Omni+ system arrives in stores in the spring.
Prizm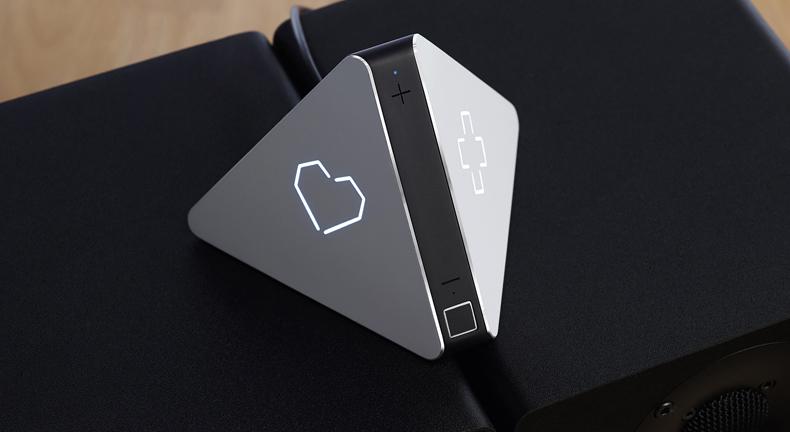 The Social music player Prizm is getting ready to launch after a successful kickstarter campaign. It is said to be able to sense the mood in the room and choose music type accordingly. If you hear a song in the room that you like, click on its heart icon, and the song will be added to your connected account.
Prizm will have support for Spotify, Deezer and Soundcloud at launch. It will also support AirPlay, UPnP, DLNA and Bluetooth. Prizm does not have integrated speakers and should be connected to an existing sound system through optical or 3.5mm audio output. The price will be 169$.
MQA hi-res audio
The new hi-res audio technology MQA (Master Quality Authenticated), that consumes less bandwidth without sacrificing quality, is a hot topic at CES 2016.
Bluesound has announced that all of their products, both 1st-gen and 2nd-gen, will be MQA compatible through a free firmware update later this year.
The music service Tidal showcased its coming MQA support that also will come later this year.
Samsung Dolby Atmos soundbar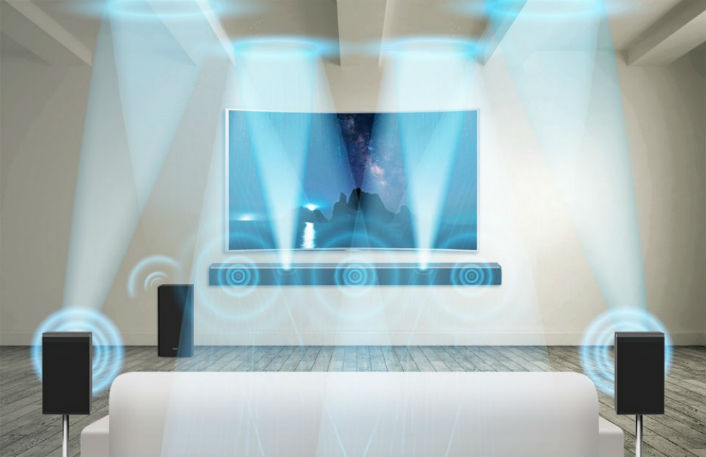 Samsung's new HW-K950 soundbar supports Dolby Atmos surround. It has three forward-facing front-channel drivers and two upward-firing Atmos height drivers that reflect sound off the ceiling to deliver height channels. The system also includes a wireless subwoofer and a pair of wireless surround speakers with upward-firing drivers, enabling the system to deliver a 5.1.4-channel Dolby Atmos sound field.
More info will come later this week about pricing and compatibility with the other Samsung audio products.
(Visited 877 times, 1 visits today)