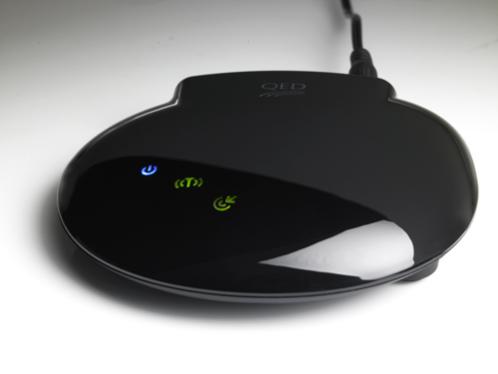 uPlay Stream from QED is a multi-room Wi-Fi (and ethernet) streamer that focuses on playing music files stored locally and on a few cloud services (sky drive and dropbox). Thats it. No airplay, bluetooth, internet radio or native solutions for Spotify. Just playing audio files.
It plays both standard resolution and uncompressed high resolution files up to 24-bit/96 quality, which is higher than Sonos can (16-bit/44.1). uPlay Stream supports the formats: MP3, AAC, WMA, WAV, FLAC and Apple Lossless.
It connects to a receiver with analogue connections to Phono and 3.5mm jack. So no digital connection available.
You can play music from Mobile devices, Computers, Network Storage and Cloud storage. Either with the dedicated smartphone app for iOS and Android. Or with any DLNA/UPnP compatible client.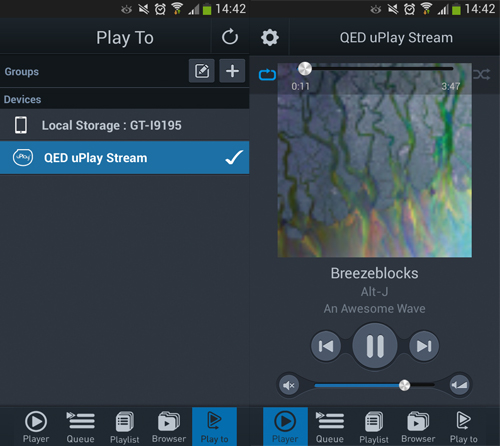 You can have up to 8 uPlay Streams in a multi-room solution. Controlled separately (one controller for each zone is required when playing different music simultaneously) or playing the same music in party mode on all zones (from one controller).
If you don't have the need for online services like Spotify but want to play your own music files in different quality and formats, uPlay is a product to consider. It's low price makes it an even more interesting deal.