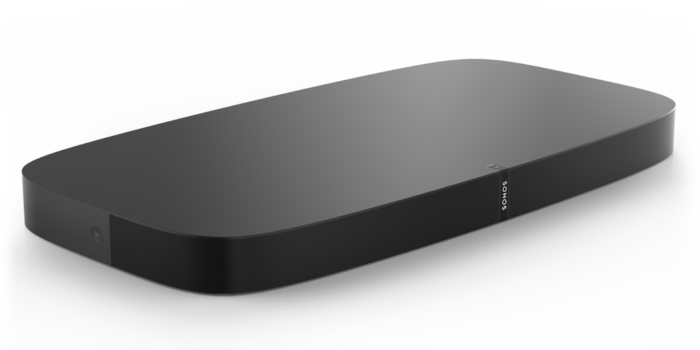 Sonos expands its home theater offering with the new PLAYBASE that is meant to be placed below a TV as compared to the PLAYBAR that is meant to be placed on the wall below a TV or in front of its stand. It has the same functionality as its older sibling. Which includes the ability to be paired to a SUB and a pair of Play:1s to get real 5.1 home theater audio. It can play music on its own through the Sonos app and connects to a tv with optical input.
A difference is that it incorporates a woofer along with nine other speaker drivers. So Ten amplified speaker drivers in total. Six mid-range, three tweeters and one woofer. It has one ethernet port. PLAYBAR has two.
PLAYBASE securely supports TVs on top of it up to 77 lbs (35 kg).
Both PLAYBASE and PLAYBAR supports Speech Enhancement and Night Sound for optimal listening without disturbing the sleeping part of the family.
PLAYBASE will cost 699$ and be available in stores in April 2017.
(Visited 43 times, 1 visits today)