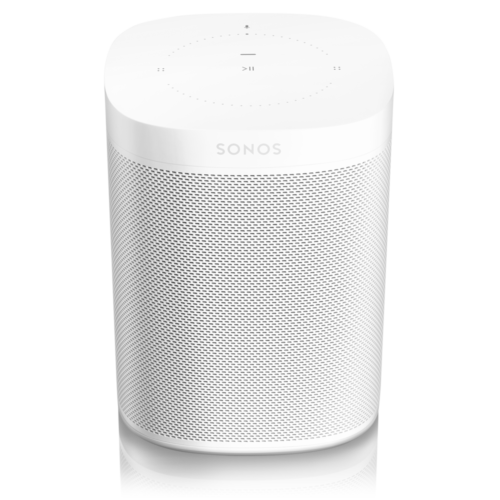 The Sonos One is basically a Play:1 with integrated Alexa voice recognition. You can play music by simply saying "Alexa, play Ramstein". If you want to play the music in another zone, simply add the zone name after. Or "everywhere" for playing the same music on all speakers in your home. It has six onboard microphones to be able to capture the commands from any direction.
In some ways Sonos One is a work in progress. It does not have support for voice commands for Spotify at launch, even though it will get it soon after. It does have Amazon Music, Pandora, iHeart Radio, and other. It will get Google Assistant support sometime in 2018.
As with Play:1, Sonos One is a mono speaker but two Sonos Ones can be combined to a stereo pair for filing a room with hi-fi-like sound, or used as surround speakers with a PlayBase or PlayBar and an optional Sub.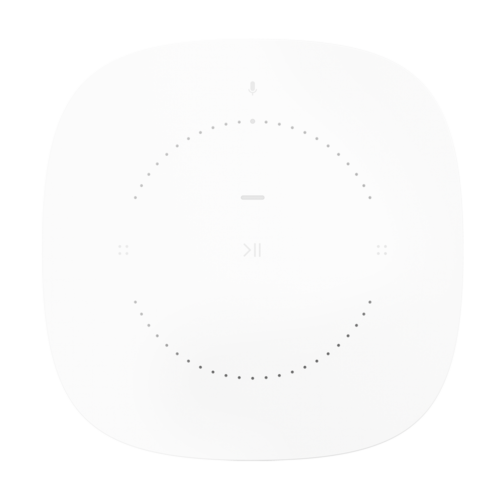 To protect privacy, the microphone is disabled with one click. The on board leds indicates if the mic is active or not.
Sonos is challenged by a wide range of new competitors that tries to take a piece of their market. The new speakers from Google, Apple and Amazon are based around voice commands. With Sonos One, the company shows that they won't give up their market leader position without a fight. Good for them, and the market.
(Visited 169 times, 1 visits today)