The Sonos AMP has a new look and a bunch of added features compared to Play:Amp. The AMP also better fits the needs of professional custom installers with dimensions that fit a hi-fi rack and can be stacked on top of each other in a central location with speaker cables running to different rooms.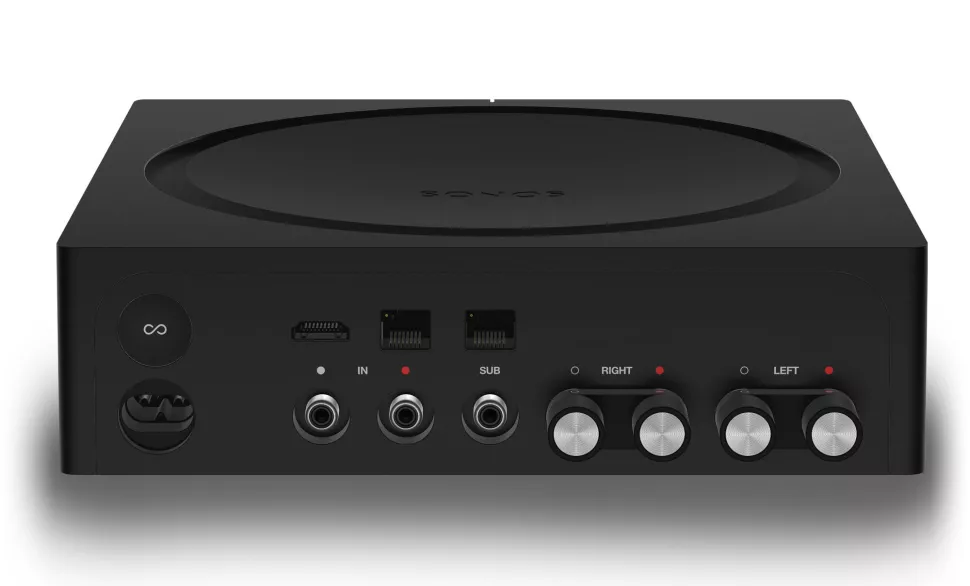 In addition to the connections that the Connect:Amp had, two pairs of speakers, a subwoofer out, two ethernet ports and an analogue input. The AMP also has a HDMI port.
With the HDMI, it gets the TV integration features of the Sonos Beam, like automatic switching to TV audio when required and volume control via the TV remote.
The AMP now powers connected speakers with 125W instead of 55W. The AMP does not have a built-in speaker for alexa commands. It supports all the Sonos streaming functionality that the system (S2 version) has.
It is limited to a maximum 4.1 speaker setup. Instead of a centrum channel, it augments a "phantom centre channel" on the existing speakers. It supports only up to dolby digital 5.1 sound quality. So it works in a home theater but not for an advanced setup.
(Visited 1 times, 1 visits today)