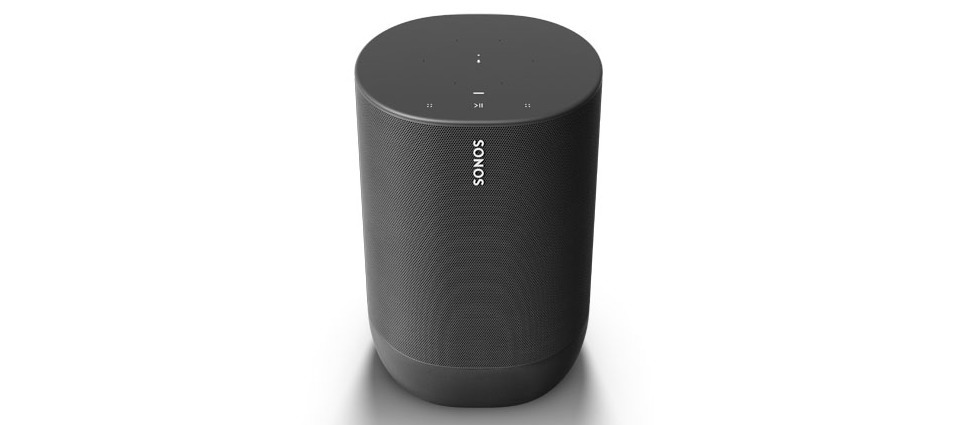 Sonos has had a blind spot in their speaker lineup, a speaker with an integrated battery. This has finally been fixed with the new Move speaker.
Move charges wirelessly on the indoor charging base. It can then be moved around by its back handle.
At home, it works as any other Sonos unit with network streaming of music. Away from home, it can use Bluetooth instead. Move also supports Apple AirPlay 2. If you want to talk to it, do so with either alexa or google assistant.
Sonos Move is bigger than a Sonos One. It actually weighs a full 3kg. Because of its size and weight, the Move is not really optimal to take with you on trips. It is more suitable to move around the home and outside in the garden or balcony. As a comparison, JBL Charge 4 weighs just 1kg.
The Move has a low level of water resistance, ip56, which is worse than JBL Charge 4 with its IPX7 (can be dropped in water).
So you get a great sounding Sonos speaker that can be moved around the home and outside in the garden. But take it inside if it starts to rain and you will probably not take up half your backpack with it when you go camping. A smaller version with lower weight would be an interesting addition in the future.
The price is 399$ and it ships from september 24.


(Visited 171 times, 1 visits today)