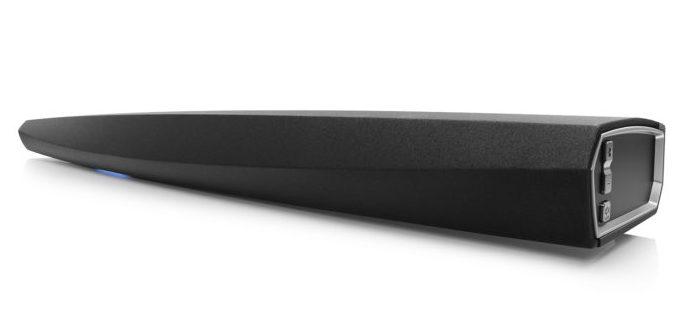 The soundbar battle of multiroom system continues and Denons Heos line now includes a new soundbar named Heos Bar and a new stand alone subwoofer named Heos Subwoofer.
Heos already has a package called Heos HomeCinema, with a soundbar and a wireless sub but the two new products are more powerful and aimed directly at Sonos equal products.
So the Heos options are quite nice. Pay $599 for Heos HomeCinema and get good home cinema sound or more than double that and get even better sound with the new Heos Bar and Subwoofer.
Heos Bar
Heos Bar has four HDMI 2.0a p/HDCP 2.2 inputs, HDMI output with ARC, compatible with 4K HDR UHD televisions and sources like Blu-ray players and PS4 Pro. It supports HD audio formats like Dolby TrueHD and DTS-HD Master Audio as well as the older formats Dolby Digital, Dolby Digital Plus and DTS. It supports Bluetooth. Optical digital input and analog inputs are also included. So it can pretty much chew anything you throw at it. The price will be $849.
Heos Subwoofer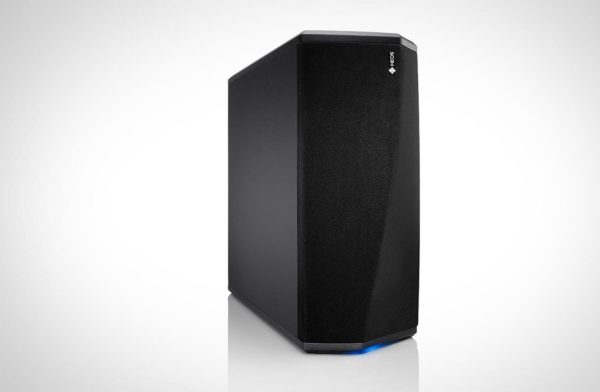 Heos Subwoofer works with all of the Heos speaker lines and not just the Bar. It has two 5-1/4inch (13.5 cm) drives with Class D amps. The price will be $599.
Compared with Sonos
Heos Bar has support for all modern inputs and sound formats that Sonos does not have, with Sonos single optical input. So considering Heos Bar is a smart move, if you are not already invested in the Sonos ecosystem.
(Visited 57 times, 1 visits today)