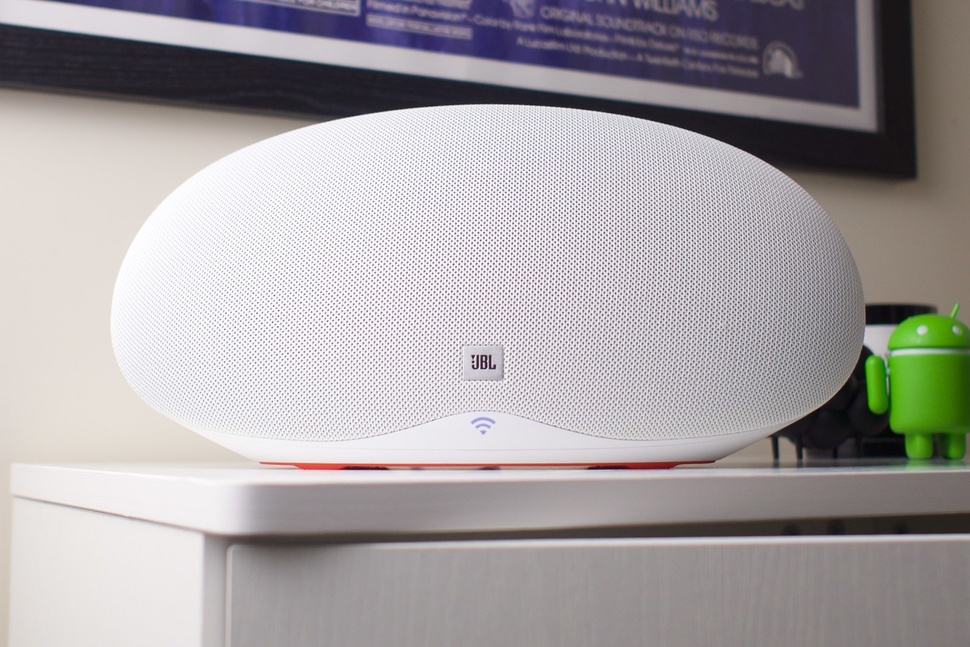 JBL Playlist is a Wi-Fi speaker with Chromecast audio. It is always on and ones you have set it up in the Google Home App, it is available for casting music from all devices on your network. With a few of them, or other Chromecast speakers, you'll have a multi-room music system for a low price.
JBL Playlist also have Bluetooth 4.2 which could come in handy if you bring it with you on a trip and do not have Wi-Fi available. Spotify Connect is also included. It also has a 3.5 mm connector for analog input.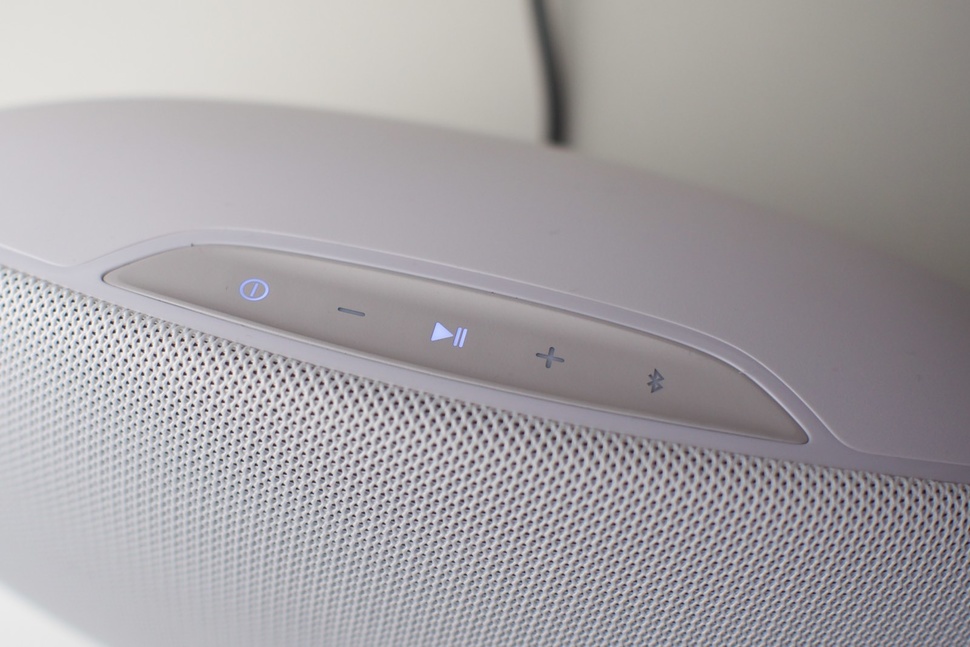 The speaker has controls for power, play/pause and volume on top of it.
The price is quite competitive at 150£.