Update: Spoticast has been removed from Google Play.
Update 2: Spoticast is avaliable on an alternative source.
The android app Spoticast brings Spotify to the Chromecast before Spotify themselves have done it. Just download the app, login with your Spotify account and connect to your Chromecast.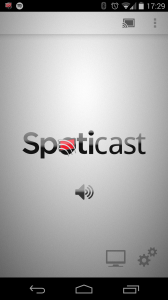 Then switch to spotifys own app where the music you choose will be played on the chromecast.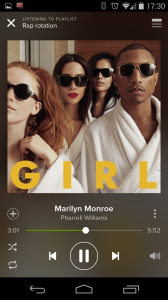 You don't need a Spotify premium subscription to use it. If you want to control the volume, set focus on the Spoticast app and use your device volume up and down. This should be a signal to Spotify that they need to get in the game and develop native Chromecast support instead of just focusing on their own Spotify connect technology.
(Visited 170 times, 1 visits today)