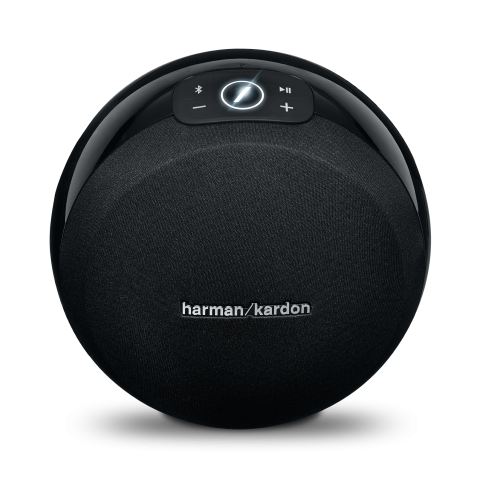 The Harman Kardon Wireless HD Audio System consists of the Omni 10 speaker, the Omni 20 speaker and the Adapt, for connection to an existing Hi-Fi system. They are controlled with the Harman Kardon Controller App for iOS and Android. As always, Sonos is the biggest contender that comes to mind.
Omni 10 and Omni 20
The Omni 10 is a Wi-Fi and Bluetooth speaker. It fills small to medium sized rooms with music up to HD quality. The Omni 20 is for larger rooms. Both supports 24bit / 96kHz HD audio streaming. They also got a 3.5 mm audio input.
Bluetooth
Connect a device to one speaker via Bluetooth and it can re-stream the same song through every other speaker in the system. Or play it on just one speaker.
Multi-room
The system supports up to 6 speakers which can be played individually, or linked together.
​Place two Omni speakers in the same room and link them together for 2.0 stereo sound, or add more speakers for a full 5.1 surround configuration. Future software updates will support more multi-channel configurations like 2.1 and 5.0.
Music sources
​Deezer and MixRadio are integrated on launch. Music on devices through Bluetooth.
Price
They will be released soon and has the following target prices: Omni 10, 199$. Omni 20, 299$. Adapt 129$.
(Visited 1,146 times, 1 visits today)